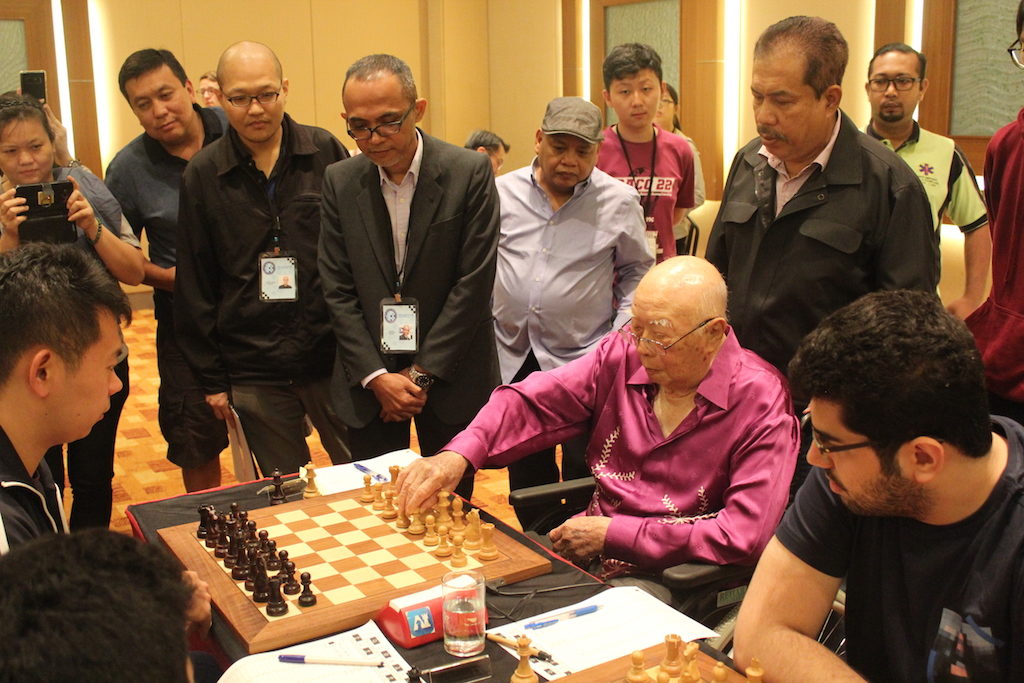 The Merdeka Team and Age group event is over. That was just the "appetiser" for the Malaysian Chess Festival to get things warmed up and now the main course is served.
The Open, Challenger and Seniors started simultaneously and all the sections set new record in terms of participation numbers.
Open – 155
Challengers – 187
Seniors – 47
Dato Tan Chin Nam, long time Malaysian chess patron and who lead Malaysian chess for several decades, officiated the opening ceremony by making the first move on Board 1 in the Open.
GM Wang Hao, a super GM and former China No 1 who is a past winner of the  Malaysian Open is the top seed and the main attraction.