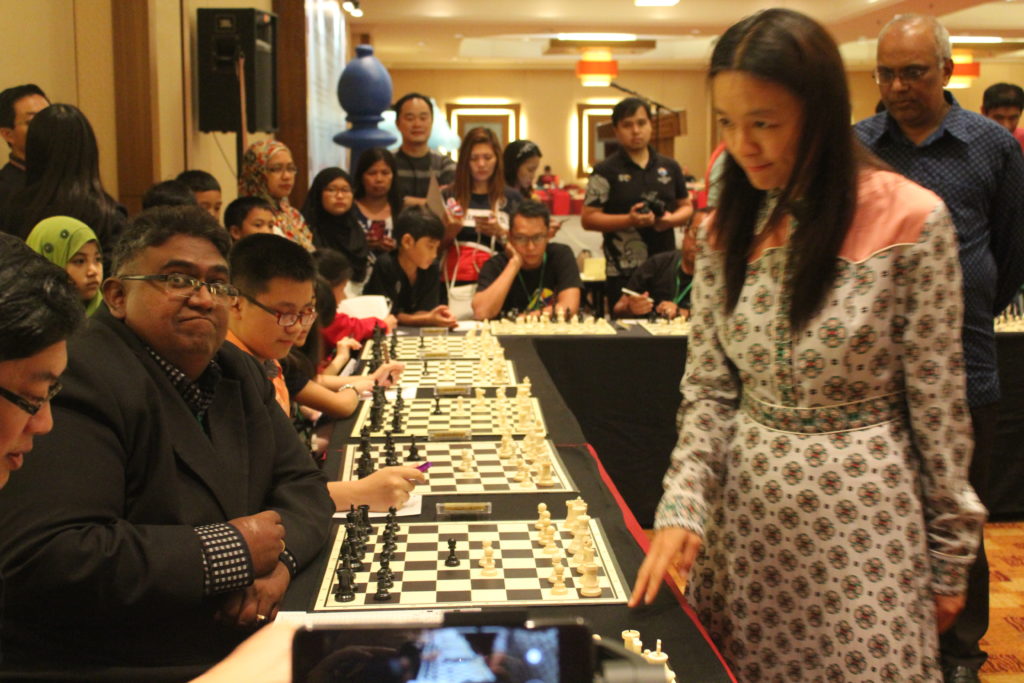 A total of 34 players took part in a simultaneous chess exhibition given by the  former Woman World Chess Champion GM Zhu Chen.
It was held immediately after the finish of the one day Age Group Rapid Chess Championship which is part of the Malaysian Chess Festival.
The winners of each age group category were given a chance to play against the grandmaster. Zhu Chen won 23 games, drawing 11 with zero losses.