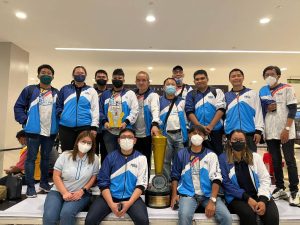 The Professional Chess Association of the Philippines (PCAP) Chess Festival was held September 23-25, 2022 at the Estancia Mall of Ortigas & Company, at Meralco Avenue, Pasig City.
This 3-day festival was held face-to-face, with various activities including chess lessons and exhibition matches with kids, awarding ceremonies for the just-concluded Wesley So Cup, and the formal opening of PCAP's 3rd Conference, Season 2.
Asian Chess Federation Executive Director Casto Abundo, Manila Time. Mayor Vico Sotto of Pasig and the Officer in charge of Games and Amusements Board (GAB) delivered their messages.