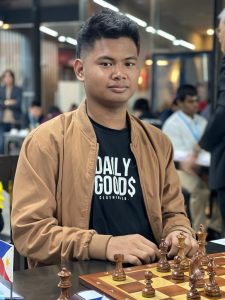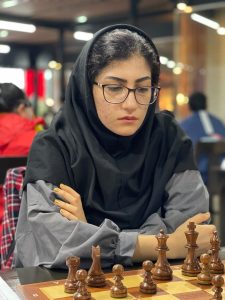 Filipino International Master Michael "Jako" Concio Jr. and Iranian WIM Anahita Zahedifar won the Asian Juniors and Girls Rapid Chess Championships, respectively. Concio was undefeated with 6.5 points in the 7-round Swiss while Zahedifar tied for first with Nazerke Nugarle of Kazakhstan at 5.5 points each. 31 boys and 18 girls from nine countries competed in the Rapid chess championship at the Knights Templar Ridge Hotel in Tagaytay City, Philippines.
Visit chess-results.com for round by round results and to download games. Replay top games of girls and boys.
The 17 year old Concio, a Grade 12 student of Dasmariñas Integrated High School collected 6.5 points on six wins and one draw to win the seven-round tournament with time control of 10 minutes and increment of 10 seconds per move.
Concio scored victories over Michael Michio Dela Cruz of the Philippines, Noah Combs of Guam, FIDE Master Eldiar Orozbaev of Kyrgyzstan, Ramadhan Dziththauly  of Indonesia, FIDE Master Arman Hakemi of Iran and International Master Neelash Saha of India. Concio split the point with Chatterjee Utsab of India midway in the fourth round.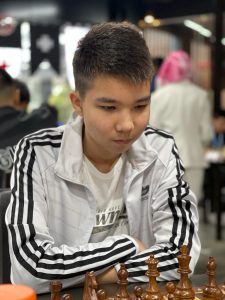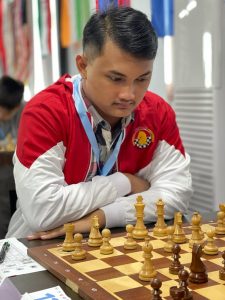 FM Eldar Orozbaev of Kyrgyzstan (left) finished second with 5.5 points followed by Dziththauly Ramadhan of Indonesia (right) finished in a three way tie for third with 5 points but with the best tie break score.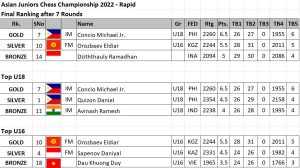 In the Girls division, WIM Anahita Zahedifar beat Marian Calimbo of Philippines, top seed WIM Assel Serikbay of Kazakhstan, WIM Bach Ngoc Thuy Duong of Vietnam, WIM Amina Kairbekova of Kazakhstan and Sadey Rinoa Mariel of the Philippines. Zahedifar drew with WFM Patil Bhagyashree of India and lost to WIM Nazerke Nurgali of Kazakhstan.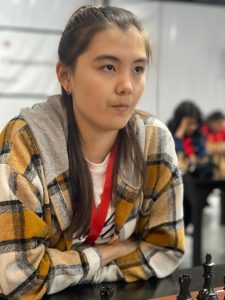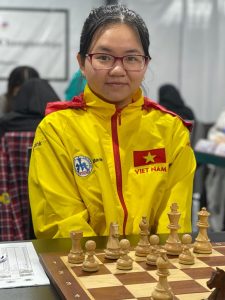 WIM Nazerke Nurgali of Kazakhstan (left) won the silver medal in a tie for first wth 5.5 points followed by WIM Bach Ngoc Thuy Duong (right) of Vietnam who tied with top seed Assel Serikbay at 5 points each.