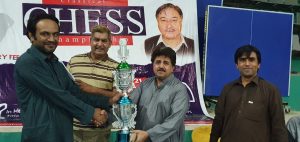 Balochistan Chess Association organized another mega event "CM Mir Balak Sher khan invitational chess championship 2021", under the umbrella of the Chess Federation of Pakistan. The event was organized in honor of the first international title holder for the region. The Association is the most active in country and in just 6 months, has organized 10 tournaments, in which 9 were of standard time control.
Mir Balak Sher khan is the first ever champion of Balochistan (1981) and highest ever FIDE rated player from the region (2205). Seventy players from all over Balochistan participated in this event, with complete support from ministry of Sports and youth affairs and Balochistan Sports Department.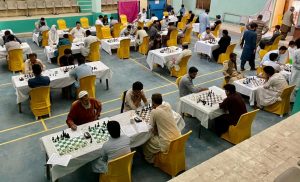 CM Balak Sher started the event with three straight wins against Ewaz Ali, Senior player Hazrat Ali and Muhammad Nawaz Zehri, while the second seed and second highest rated player from region and winner of the last 7 out of 9 standard chess tournaments in country, Dr Muhammad Ayoub also won his first three games, including a win against Muhammad Ayaz, X-Balochistan Champion.
In the fourth round, Mir Balak Sher and Dr Muhammad Ayoub got paired together, and it was a match of supreme complexity and at the end Dr Muhammad Ayoub had beaten the CM!
It was hard to stop him afterwards and he once again claimed the crown of the champion after beating Ali Madad in the last round.
In the previous year, Dr Muhammad Ayoub won 8 out of 10 standard chess tournaments, with FIDE rating  points gain of more than 300 points. He Played 83 standard chess games in the last year, with 72 wins, 6 draws and only 5 loses.
Haseeb Ur Rehman Jawad stood second, while Ali Madad got third place.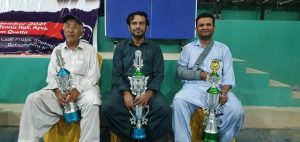 Prof. Syed Wasee Akther congratulated the champion and players from all over the province for their participation. Afzal Mengal congratulated the CM Mir Balak Sher for his international title.