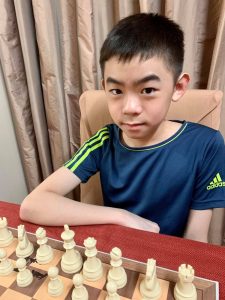 by Marlon Bernardino.
Filipino chess prodigy Ivan Travis Cu of San Juan City pocketed the top honors in the 2021 Zamboanga Sultans National Age Group Chess Championship Mindanao leg Under-18 Boys division on Saturday, April 17, 2021 at the tornelo platform.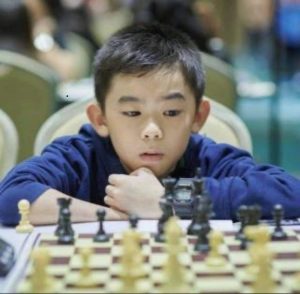 The 12-year-old Cu, a grade six student of Xavier School under the guidance of Xavier School Athleltic Director Larry De Las Peñas and coach International Arbiter Rolly Yutuc collected 6.5 points on six wins and one draw to win the seven-round tournament, backed up by Canadian National Master and frontliner Zulfikar Sali, team owner of PCAP's Zamboanga Sultans.
The tournament was organized by the National Chess Federation of the Philippines headed by it's chairman/president Senior Deputy Speaker Prospero "Butch" Arreza Pichay Jr. assisted by International Arbiter James Infiesto and Grandmaster Jayson Gonzales.
Cu scored victories over Jhon Henson Sanchez in the first round, Lawrence Paradela in the second round, Tyrone James Tabernilla in the third round, John Dave Lavandero in the fourth round, Ghian Michael Aleria in the sixth round and Randolfh Mata Jr. in the seventh and final round. He split the point with Cedric Abris in the fifth round.
Final Standings:
6.5 points—Ivan Travis Cu
6 points—John Dave Lavandero
4.5 points—Tyrone James Tabernilla, Cedric Abris, Jerome Pullos
4 points—Brent Kristoffer Geronimo, Randolfh Mata Jr.
Cu is on a roll in the online tournament winning the Southern Luzon Under-12-category, 2nd place in the Northern Luzon Under-14-division and another runner-up place in the Visayas leg Under -16-section.
Cu also topped the 1st Jessie Villasin Cup online chess tournament held last February 13, 2021.
Cu captivated the chess world after finish second place in the Boys 10 and under 36th Singapore National Age Group Chess Championships held at the Expo MAX Atria in Singapore on Dec. 27–30, 2019. Cu who amassed seven wins and one loss got a total performance of 1622 for his effort including his last round victory over Oscar Gao (elo 1595) of Australia