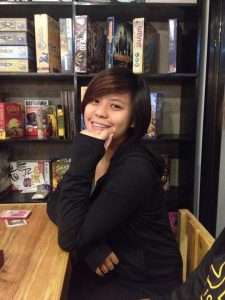 by Marlon Bernardino
MANILA—Grandmaster Rogelio "Banjo" Barcenilla Jr. defeated National Master Rommel Ganzon in their rapid duel to power Laguna to a 17-4 thrashing of Toledo in the third conference Professional Chess Association of the Philippines (PCAP) Wednesday, October 13, 2021 virtually held at Chess.com Platform.
Barcenilla, who has topped the last two Battles of the Grandmasters, overpowered Ganzon in 25 moves of a Two Knights Defense, Fried Liver Attack to lift the Heroes to their fifth straight win in the Northern division, the same output of San Juan Predators, Pasig City King Pirates and Manila Indios Bravos.
The Trojans slipped to 0-5 in the Southern division. The Paralympics team remain unbeaten with 5-0 clean slate.
"Though the Laguna Heroes scored 17-4 against Toledo, it was a tough match. The early wins of GM Barcenilla and GM Gomez in the rapid match sparked the team to play harder." " said Arena Grandmaster Dr. Fred Paez, one of the four co-team owners of the Laguna Heroes that include Mr. David Nithyananthan of KALARO, Engr. Benjamin Dy of SDC Global Choice and Engr. Jonathan Mamaril of Oregon, USA.
A many-time Olympiad veteran, Barcenilla also got help from Woman National Master Jean Karen Enriquez (in hoto), FIDE Master Jose Efren Bagamasbad, Grandmaster John Paul Gomez and Vince Angelo Medina.
Enriquez toppled Jeah Jean Gacang in 47 moves of Indian Game, Bagamasbad checkmated International Master Rico Mascarinas in 47 moves of English Opening, Gomez routed Redentor Nailon in 32 moves of a Slav defense and Medina beat National Master Rogelio Enriquez Jr. in 99 moves of a Trompovsky Opening.
FIDE Master Austin Jacob Literatus split the point with Richard Natividad in 65 moves of an English Opening while Kimuel Aaron Lorenzo drew with Bonn Rainauld Tibod in 87  moves of a King's Indian defense.
Backed up by Greatech Philippines, Inc., SDC Global Choice, Jolly Smile Dental Clinic, KALARO and Rotary Club of Nuvali,  the Laguna Heroes easily defeated the Toledo City Trojans, 5-2, blitz game behind wins by Barcenilla, Literatus, Enriquez, Gomez and Medina