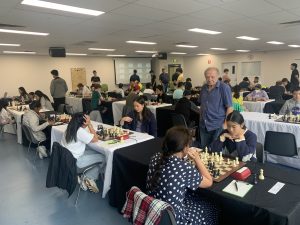 With two rounds to go in the Oceania Zone 3.6 Zonal Championship, GM Zong-Yuan Zhao of NSW enjoys a half point lead with 6.5 points out of 7 rounds. Five players are in second slot with 6 points each. Visit chess-results.com for round by round results and standings. See photos in facebook page.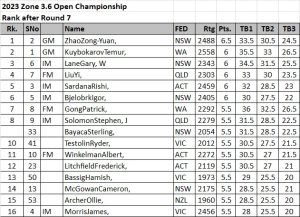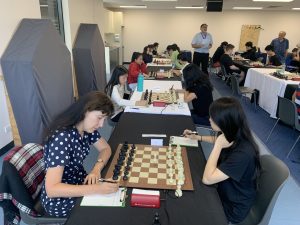 In the women's division WGM Julia Ryjanova is a shoo in for the title with a perfect 7 points. WGM Zhang Jilin is far behind at 5.5 points. Three other players trail with 5 points each.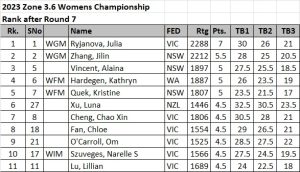 Nearly 300 hundred players from Australia,New Zealand,Fiji,Papua New Guinea,Guam,Nauru are competing for titles and places in the World Cup qualifying tournaments for the World Championships.
The Oceania Zonal tournament was officially opened by the Hon. Steve Dimopoulos MP Minister for Tourism, Sport and Major Events and Minister for Creative Industries.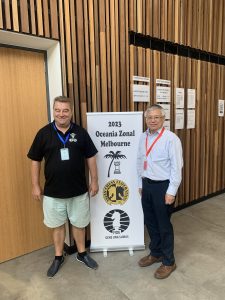 Organisers are Chess Victoria President Leonid Sandler (left) and Arbiter Peter Tsai.