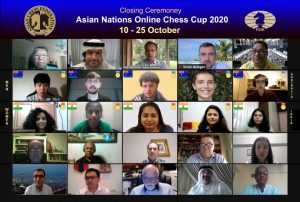 The Indian women's team lived up to their top seed billing as they convincingly beat Indonesia twice by identical 3:1 slates in the finals to win the Asian Online Nations Cup for women in Chess.com organized by the Asian Chess Federation with the support of the FIDE Planning and Development Commission. Replay women's final match in chessbomb.
FIDE President Arkady Dvorkovich honoured the winners at closing ceremonies in Zoom with the attendance of FIDE Executive Director Victor Bologan, Asian Chess Federation Deputy President Bharat Singh, Organizing Committee Chairman Hisham Al Taher and other dignitaries. Oceania Chess Federation president Paul Spiller, Zone 3.2 president Syed Shahab Uddin Shamim of Bangladesh were on hand to congratulate the winners.
The Indian women's team was composed, from left below in board order, of WGM R. Vaishali, IM Bhakti Kulkarni, IM Rout Padmini, WGM P.V. Nandhidhaa and captain WGM Mary Ann Gomes.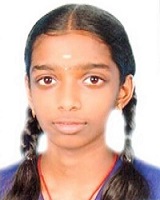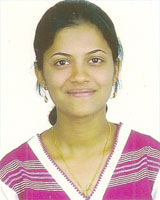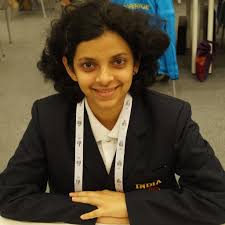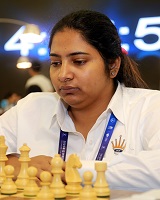 Visit chess-results.com for individual and team results and to download pgn files. In the preliminaries, round by round, India beat Syria 4:0, edged Mongolia 2.5-1.5, lost to Iran 1.5-2.5, bounced back 3.5-0.5 against Myanmar, shut out Singapore 4:0, beat Indonesia 3:1, crushed the Philippines 3:1, trimmed Kazakhstan 2.5-1.5 and similarly beat Vietnam 2.5-1.5.
Ín the Quarterfinals, India blanked Kyrgyzstan 4:0 in the first round and repeated 3.5-0.5 in the second round.
In the Semifinals, India outclassed Mongolia 3.5-0.5 in the first round and completed the rout 4:0 in the second round.
In the finals India repeated their previous score against Indonesia 3:1 in the first round and did it again 3:1 in the second round to leave no doubt who is champion.
The Philippines and Mongolia tied for third while Iran, Vietnam, Sri Lanka and Kyrgyzstan tied for fifth place.